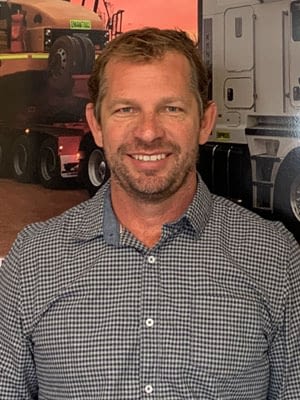 Ron Clarke

Managing Director
Ron Clarke has over 25 years' experience in the earthmoving and plant hire equipment industry, specialising in mining and construction. Ron's experience developed whilst growing up and working on the family farm, tertiary agricultural studies and industry experience.
12 years ago, Ron and his family started EMJC Earthmoving and Plant Hire, Ron has successfully built EMJC from the ground up starting with just one earthmoving machine and now having a fleet of over hundred machines. Today Ron is the sole Director of EMJC, completely hands on in all aspects of the business Ron prides himself on being the face of the business and main contact for his clients.
With Ron's extensive experience and knowledge within the earthmoving and plant hire equipment industry he offers solution-based recommendations. Ron works with our clients from project commencement through to practical completion, assisting with ad-hoc services to ensure successful project outcomes. Ron strongly believes "if you help your clients succeed and add value in their business then EMJC will also grow, it really is that simple".
Christine Darling-Clarke

Commercial Manager
Christine has over 25 years' experience in operational, financial and commercial roles across various industries, Christine has been in the earthmoving, mining and rental industry for the last 18 years, 6 of these with EMJC.
With a background in accounting and law and having exposure as a General Manager and for a principal earthmoving contractor, Christine's experience lies in general business management and contract works from tender stage through to practical completion. Christine understands our client's requirements to meet project and production timelines whilst also considering all commercial risks and ensuring all workplace resources and people are kept safe.
Today Christine works alongside Ron to ensure the smooth running of EMJC and is directly responsible for all commercial areas of the business.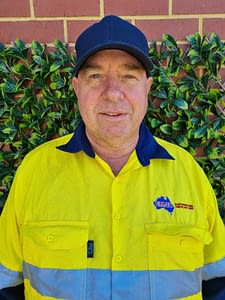 Steve Howe 
Pilbara Operations Manager
Steve Howe has over 33 years' experience in the mining and construction industries in various management and supervisory roles. Steve is also a qualified heavy-duty mechanic.
As well as working in the Pilbara and Goldfields, Steve's exposure spreads across the globe including seven years spent in West Africa working as an Asset Manager and 2 years in PNG as a maintenance superintendent.
Steve's strength in leadership and problem solving combined with the asset knowledge allowed him to be successful functioning across these vastly different working environments and landscapes. It is these skills that enable Steve to manage the operations for the Pilbara branch and assist with project solutions for our clients.
Chris McManus (Macca)

Maintenance Manager
Chris has over 12 years expertise in heavy duty mechanical works for clients in the mining, construction, road transport, marine and agriculture industries. Chris's knowledge is a result of hands on experience in delivering services, rebuilds, engineering and fabrication, breakdown repairs, auto air – conditioning, electrical repairs and specialised diagnostic analysis.
Chris has worked at EMJC as a specialised diagnostic contractor for several years before moving into the Maintenance Manager role in early 2020.
Chris manages all aspects of the planned and break down repair works including major component rebuilds for EMJC's fleet and that of our clients. Chris ensures that our machinery is of the highest possible safety and mechanical standard to keep our clients projects running at full capacity. Chris's experience enables him to assist the maintenance teams both on and off-site for diagnostic analysis and repair schedules as well as providing training, leadership and mentoring to the growing trades team.
Chris puts safety as his highest priority, his number one motto "Do it once, do it safe and do it right"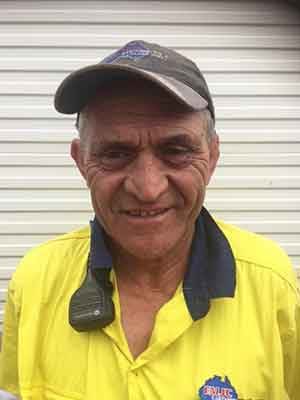 Frank Harris

Project Manager – Collie Ops
Office:
0429 540 415

Frank Harris has over 30 years' experience in the mining and earthmoving industries in project management and civil supervisory roles.
A large portion of Frank's experience is from construction works across the Pilbara and Goldfields working on-site for principal contractors. Undertaking earthworks, tailings dam storage facility lifts, road building, camp construction, rehabilitation and exploration projects, Frank has the in-depth knowledge needed for running projects.
Frank has been working in the EMJC Earthmoving and Plant Hire team for over 5 years as the Project Manager for the Collie Operations. Frank is responsible for ensuring successful outcomes for the fly ash rehabilitation process for the coal operations including associated site earthworks. Frank is also responsible for the training and mentoring program for machine operators.
Franks in-depth earthmoving experience and strong training and developmental skills ensures sharing of earthmoving knowledge and safety across the growing team and positive production outcomes for our clients.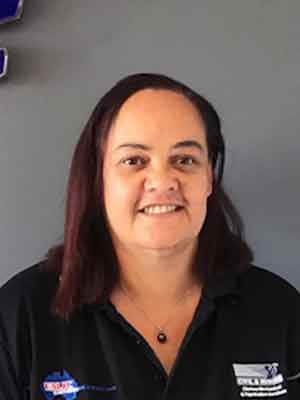 Deanna Kahotea

Office Manager
Office:
08 9454 2808
Deanna is EMJC Earthmoving and Plant Hire's Office Manager. With over 10 years of experience in the construction and earthmoving industry and over 25 years exposure in managing accounts, administration and operational roles, Deanna has been working for EMJC Earthmoving and Plant Hire for 4 years.
As well as ensuring a smooth office environment, Deanna is responsible for facilitating the business recruitment as well as the hire and sales administrative functions. With a strong understanding of the business operations, Deanna is an integral part of the operational team.
Deanna is a great team player and works across the business to assist driving one of our core values for looking after our people and clients.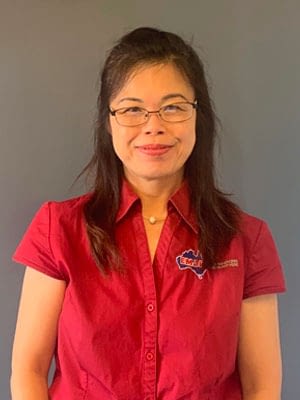 Suan has more than 30 years of experience as an audit and accounting specialist. Working with some of the largest global companies such as KPMG and BWSC, Suan has exposure working in public and private sectors in both Australia and Malaysia and was previously a member of the Malaysian Institute of Accountants.
Suan joined the EMJC team over 12 months ago as the company accountant. Managing all the day to day accounting functions, processes, compliance and financial reporting, Suan is an integral part of EMJC's management and business improvement team.
Suan ensures the highest level of accurate and timely job costing and financial information to assist with critical business decisions.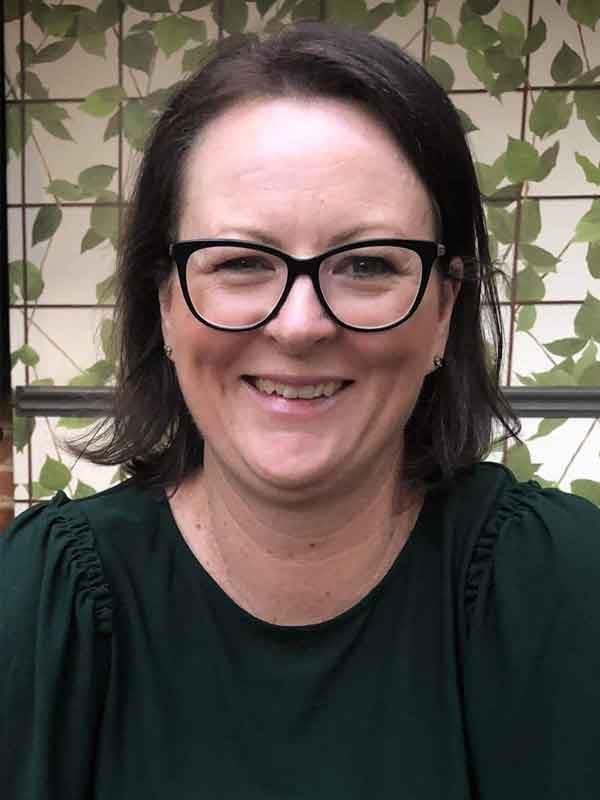 Rowena Purdy

Business Improvement and Compliance Manager
T:
08 9454 2808
Rowena Purdy is a marketing, advertising and media specialist with over 15 years of experience working with some of Australia's largest media companies including Fairfax Digital, The West Australian, News Limited and Nova Radio.
Rowena has been working as a Marketing & Digital consultant for the last 4 years across marketing and digital strategy, SEO, Google Ads, Content Marketing and Data and Analytics.
Rowena has a strong understanding of B2B clients and audiences having worked on the publisher side with Australia's largest digital media publisher, Fairfax Media.
Rowena has been working as a Business Improvement Specialist at EMJC Earthmoving and Plant Hire providing solutions for the business in areas of governance, business improvements to create efficiencies, marketing and brand development.
Rowena has extensive sales and management experience across a wide range of marketing and advertising platforms. Rowena has strong communication and project management skills and enjoys developing a deep understanding of client's businesses.
Gary Sugget

Purchasing Officer
T: 08 9454 2808
Gary is a business and operations specialist with over 30 years' experience managing and operating different businesses from property development including hospitality ventures and running and managing the operations of a successful tavern.
Gary holds a Business and Management qualification, this together with his experience, gives him a depth of knowledge in managing day to day supply needs.
With a strong focus on responsible and ethical procurement and purchasing standards, Gary has worked for EMJC Earthmoving and Plant Hire for over 12 months as the Purchasing Officer.